Tel: +86-574-88329105
+86-574-88329105
Fax: +86-574-88329205
Mob: +86-18268617346
Email: inquiry@onlyest-group.com
Skype: petertwt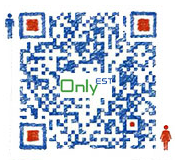 Happy Father's Day
Father's Day is coming,Just this Sunday.
What do you want to do for your father?

Father's day, just as its name suggests, is a festival for Thanksgiving fathers. Dating back to the beginning of the twentieth Century, originated in the United States, it has been widely spread all over the world. The date of the festival varies according to the region. The most extensive date is on the third Sunday of June, and there are 52 countries and regions in the world that have father's day on this day. Festivals include all kinds of celebrations, most of which relate to gifts, family dinners or activities.
The United States will makes breakfast for parents, Japan reads letters of gratitude and rubs back to his father, German fathers celebrate with beer. All kinds of blessings in China, such as Photos show father and daughter affection, Shoot a microfilm, Do dishes, travel, gifts,etc.