Tel: +86-574-88329105
+86-574-88329105
Fax: +86-574-88329205
Mob: +86-18268617346
Email: inquiry@onlyest-group.com
Skype: petertwt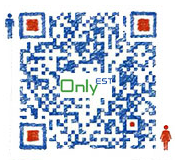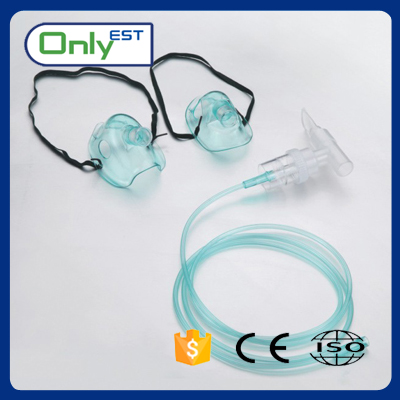 Fuction Benefits
• Connector: standard joint.
• Specification: XXL, XL, L, M, S.
• Color: white, green, purple.
• Connection tube: 2 meters.
• Volume: 6cc, 15cc for clinical treatment with inhaled gas, joint, conduit, atomizing tank, mask, aluminum card elastic bands combination, which belongs to the disposable products, independent PE bags, ethylene oxide sterilization, with medical grade PVC material, adjustable nose mask and elastic belt, sealing cup atomization well, no leakage.
product specification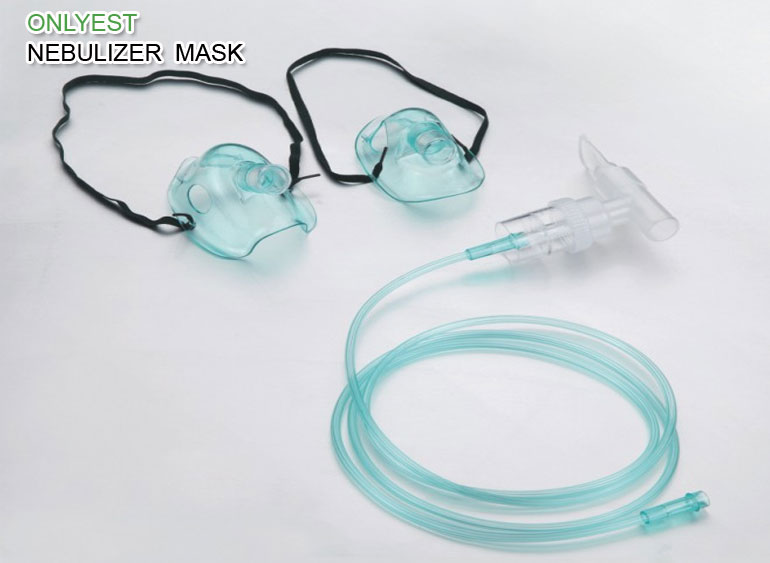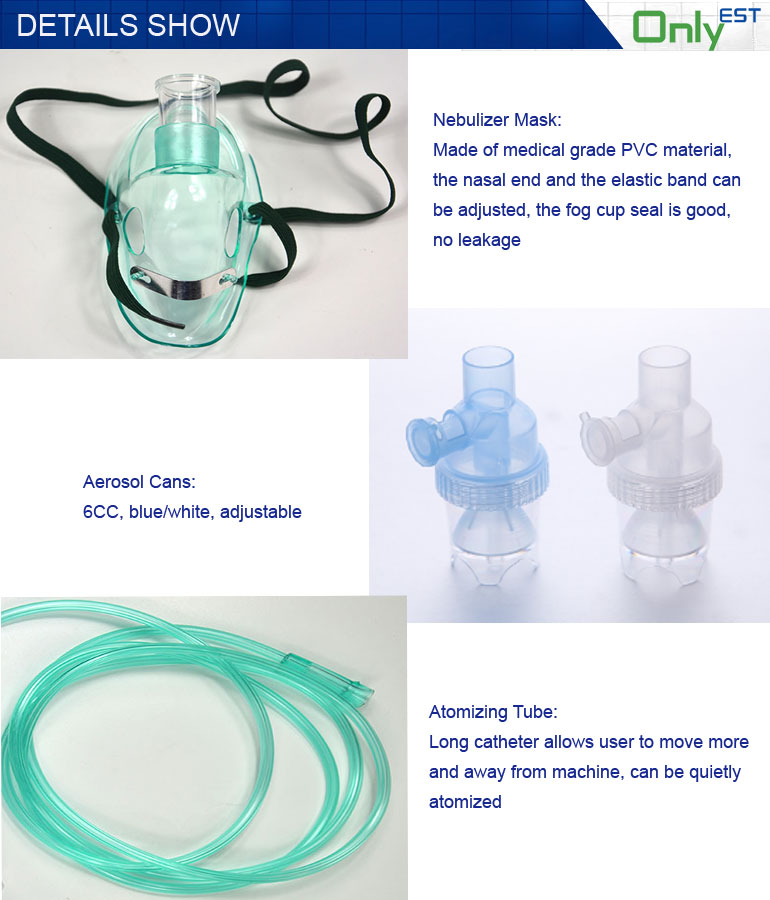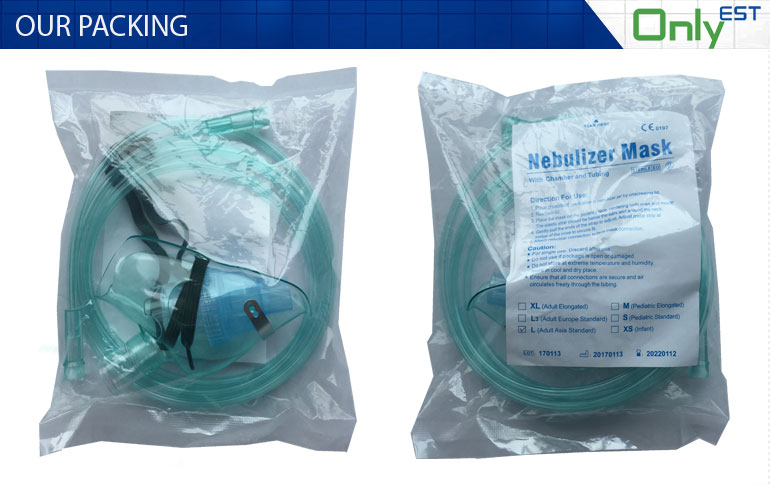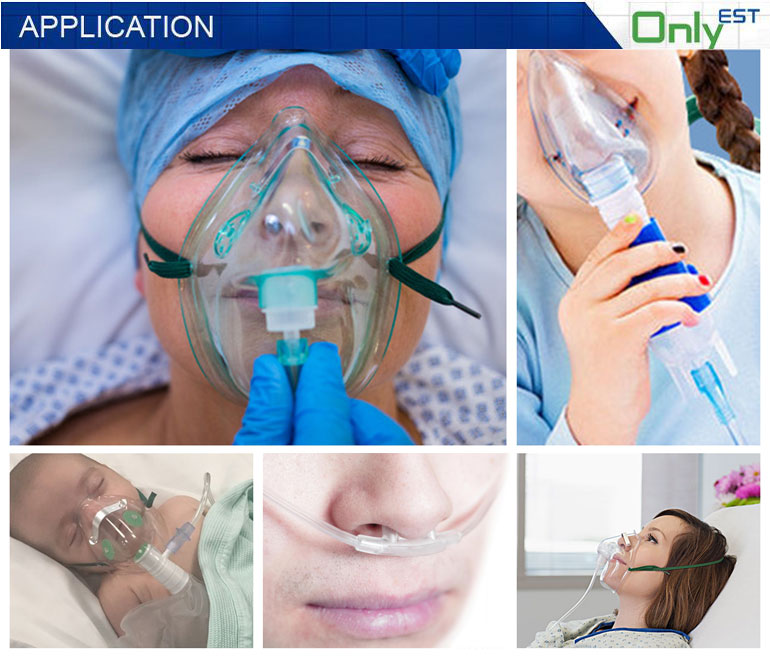 packing detail